The first Mancunian FA Cup final is a special moment that comes as the city heads for yet another reinvention.
This article is taken from The Guardian.
"It is the philosopher alone who can conceive the grandeur of Manchester, and the immensity of its future", wrote Benjamin Disraeli in his 1844 novel Coningsby. The future Tory prime minister could not have foreseen the astonishing goalscoring exploits of Erling Haaland. But a city associated with the industrious bee will certainly be enjoying an immense buzz on Saturday.
The first all-Manchester FA Cup final will see a mass Mancunian exodus towards Wembley. Meanwhile, in Manchester's booming centre, reds and blues will fill bars from Deansgate to Piccadilly. In a city en fête, they will be joined by tens of thousands of music fans in town to see Elton John at the AO Arena, Coldplay at Manchester City's Etihad Stadium and the Arctic Monkeys at the Old Trafford cricket stadium.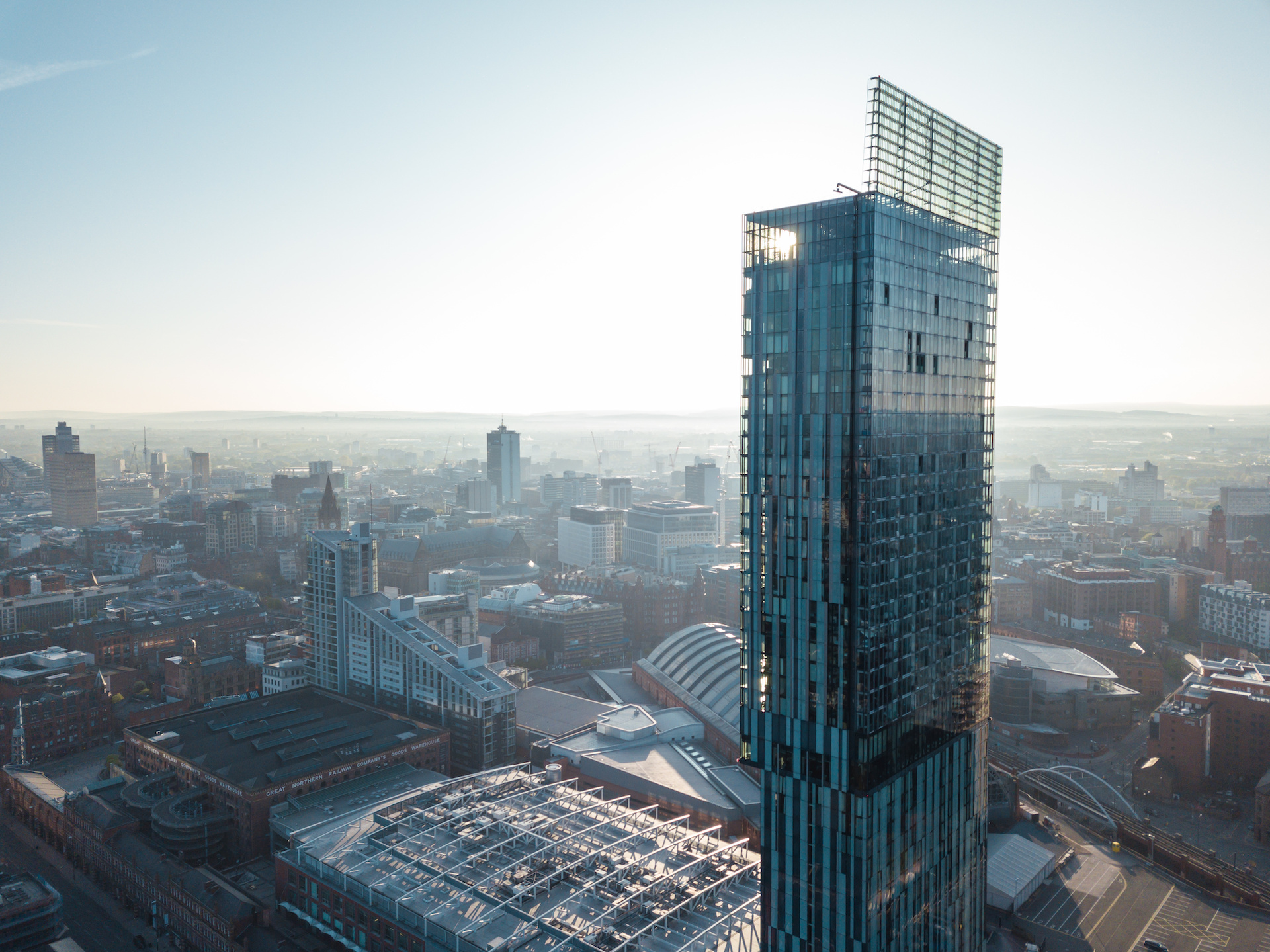 Disraeli, of course, was paying literary homage to Manchester's pioneering role in the Industrial Revolution. These days the city is blazing a trail again, one of two metro-mayoral authorities to be offered special devolution deals. A gala Saturday, featuring two globally famous football clubs and three musical giants, sums up the post-industrial vibrancy of a city viewed as a model for regeneration. In Manchester Unspun, a new book on the city centre's renaissance, Andy Spinoza observes that its revamped economy pivots around culture and entertainment for an increasingly youthful population. That reinvention has been underpinned by an internationally financed property development boom, which has transformed the city's skyline at breakneck speed.
The pace of change has been extraordinary. In 2010, just over 11,000 people lived in Manchester city centre. By 2024 that number is expected to have topped 100,000, many of them young professionals and overseas students. The Abu Dhabi United Group investment fund, which owns Manchester City, has reconfigured swaths of the east of the city, building 1,500 new homes.
There is, however, another dimension to the Manchester miracle that should not be ignored. The city's regeneration has been hailed by previous Labour and Conservative governments as an exemplary success story. But even leaving aside the issue of sportswashing on behalf of an autocratic state with a poor human rights record, there has been a downside to Manchester's property-led boom.
An economic gulf has emerged between the thriving centre and far poorer outlying districts such as Wythenshawe. Rents have gone up at a dizzying rate, amid a serious dearth of affordable and social housing. Expectations that city centre growth would deliver greater prosperity across Greater Manchester have proved unfounded. As this paper's columnist Aditya Chakrabortty has written, extravagant profits have been siphoned out of the city by private investors allowed to seek huge rewards with few strings attached.
A rebalancing is desperately required, in a regional economy that has developed too unevenly and too unequally. Greater Manchester's mayor, Andy Burnham, hopes to use the new trailblazer powers to achieve that through projects such as Atom Valley, which aims to create an advanced manufacturing hub in the much poorer north of Greater Manchester. In a city that has made a habit of getting ahead of the times, the next Manchester model is set to see local government play a far more strategic, interventionist role. That, to use language appropriate to a cup final weekend, would be a result for both sides of the great red/blue divide.